In Chapter Two of Grassroute Pokkali Farming Workshop, participants learned how to broadcast the Pokkali seeds. There were 75 students from various colleges including Sacred Heart College, Thevara, SNM College, Maliankara and Rajagiri College, and Kalamassery. The workshop started with a short introductory session on Pokkali Farming by Mr K.K. Reghuraj, Farm Superindent, KUFOS.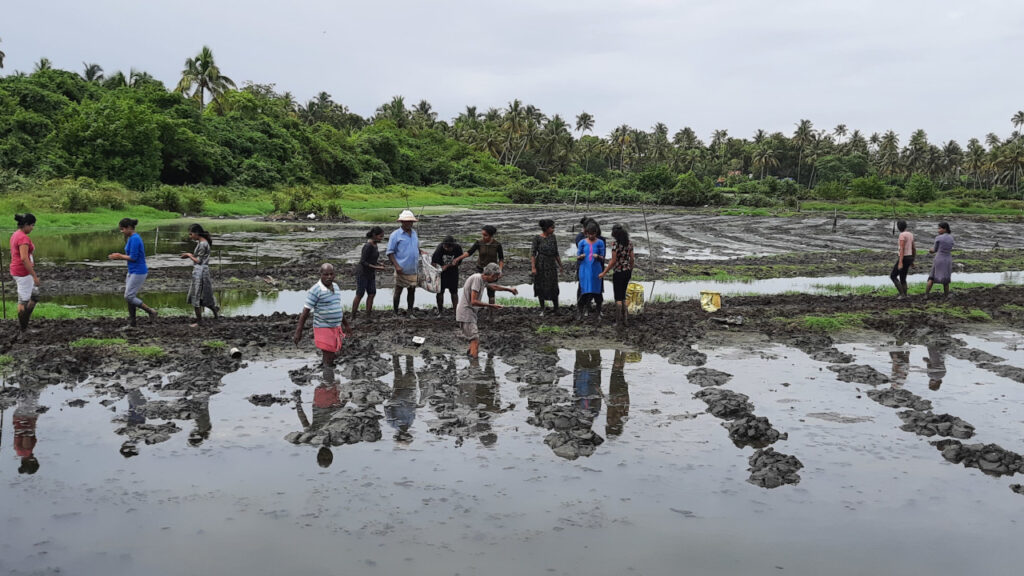 By 9.00 AM all the participants marched to the Pokkali field with seeds in their hands. Thanks to the good climate, participants spent more time in the field to broadcast the seeds. All the participants have done the job under the leadership of four senior experienced farm workers. Some teachers also actively participated in the workshop.
After the completion of the work, students left the farm by 11:30 AM. And in return, some students visited the Grassroute Mangrove Nursery also.
Earlier on June 14th, Computer Science Students from Rajagiri College ploughed the same farm as part of the Grassroute Pokkali Farming Workshop Chapter 1.